If you haven't been to Union Station to catch the DaVinci exhibit, your time's ticking down. It only runs through May 1. The exhibit features lots of drawings and models that attest to his genius, but the real-life Leonardo has also been fictionalized for a new book by Stephanie Storey. It's called Oil and Marble, and in it, the St. Louis native imagines how two of the world's greatest artists, DaVinci and Michelangelo, would have shared the stage.
OIL AND MARBLE
A Novel of Leonardo and Michelangelo
By Stephanie Storey
345 pp. Arcade, $24.99.
Giorgio Vasari didn't stint with his praise. ­Everything Leonardo does "clearly comes from God rather than from human art," while Michelangelo, who was "graciously" sent down by "the benign ruler of heaven," is the "perfect exemplar in life, work and behavior and in every endeavor." Celebrating perfection, as Vasari's gossipy "Lives of the Artists" does, is one thing — ­dramatizing it, quite another. Storey's richly imagined tale of Leonardo and Michelangelo and their rivalry, as they conceive the Mona Lisa and the David in Florence at the turn of the 16th century, casts Vasari's not-of-this-world paragons as men, and starkly different ones at that, as the title's play on oil and water suggests.
Leonardo, at the height of his powers, is graceful and distinguished, with unbounded insights and interests. Michelangelo, more than 20 years Leonardo's junior, is disheveled, obscure and single-minded. Storey's heroic foils are convincing, as are the cameo appearances of the pair's famous contemporaries Sandro Botticelli, Cesare Borgia and Niccolò Machiavelli.
Tremendously entertaining and "unapologetic" in its artistic license, "Oil and Marble" will remind an older generation of the pleasures of Irving Stone's art historical fiction, particularly his chronicle of the Sistine Chapel ceiling commission, "The Agony and the Ecstasy." Storey's affection for the period is clear. Her narrative instincts are strong and her dialogue sharp; throughout, her exposition is adroit and informative. The only false note is struck, inevitably, in her depiction of Lisa del Giocondo, which involves the thankless task of divining the sitter's "secret." Sir Kenneth Clark called the Mona Lisa's enigmatic smile "a quarry so shy" it must be approached "with every artifice." Storey's attempt, by no means clumsy, doesn't come off. But then, one can hardly fault her for not being Leonardo's equal. Vasari wouldn't either.

Historical fiction at its best, this novel lays out the rivalry between the two great artists and brings them to life in Florence in the 16th century. Their feud runs deep as Leonardo is at the peak of his career (but has lost the commission for The David) and Michaelangelo is desperately trying to establish himself as a great artist while struggling to sculpt The David.
Storey is up-front about her approach to her use of real history within her fiction: she seeks emotionaltruth as opposed to literal truth, and isn't ashamed of that. This story is set in Florence at a time when Leonardo was 50 years old and suffering through a particularly challenging period in his life, as newly-arrived—and much younger—Michelangelo became his rival. While the story is fiction, Storey's depiction of a middle-aged Leonardo is plausible, and in line with the surviving accounts of the man left behind by contemporaries.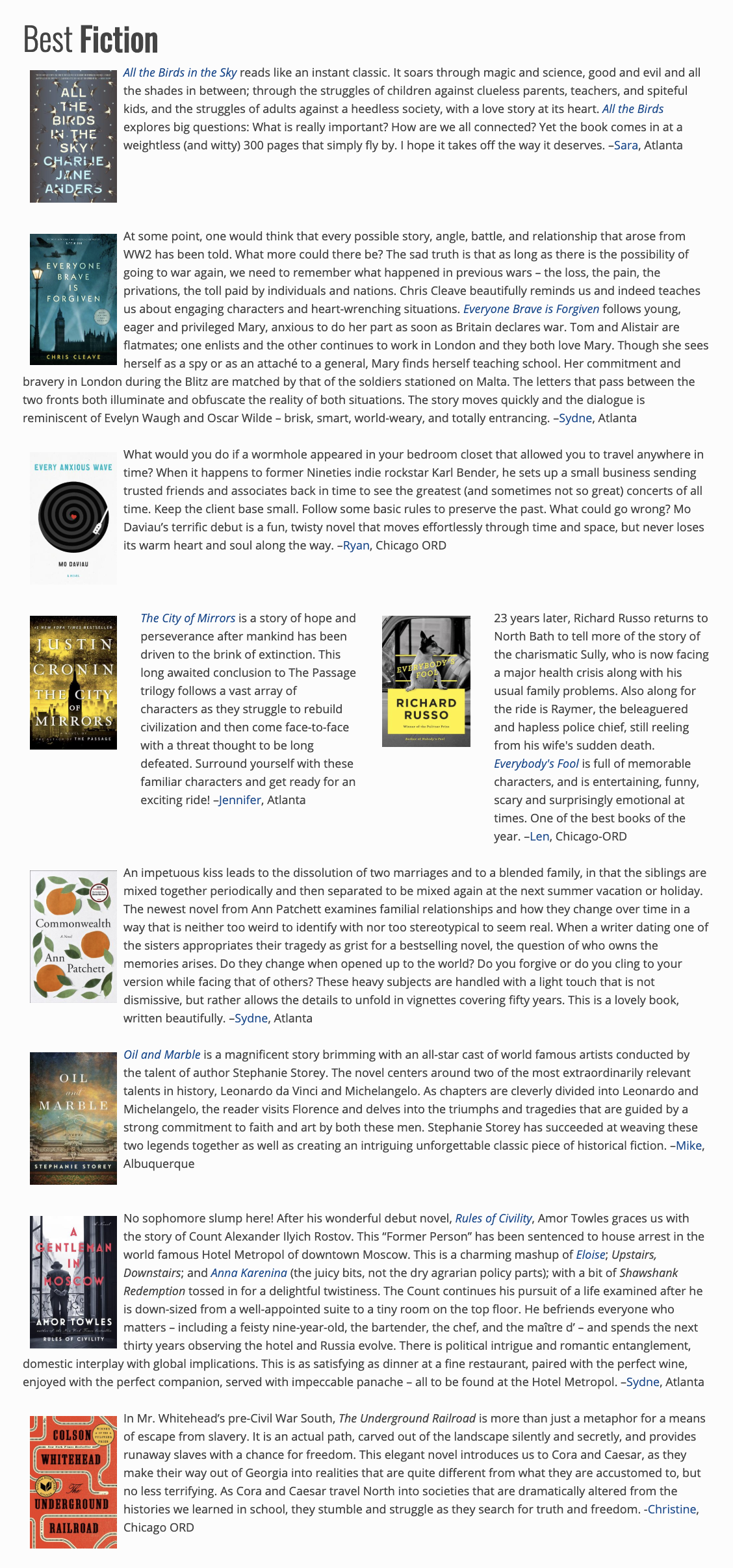 Oil and Marble is a magnificent story brimming with an all-star cast of world famous artists conducted by the talent of author Stephanie Storey. The novel centers around two of the most extraordinarily relevant talents in history, Leonardo da Vinci and Michelangelo. As chapters are cleverly divided into Leonardo and Michelangelo, the reader visits Florence and delves into the triumphs and tragedies that are guided by a strong commitment to faith and art by both these men. Stephanie Storey has succeeded at weaving these two legends together as well as creating an intriguing unforgettable classic piece of historical fiction. –Mike, Albuquerque
1501: Leonardo da Vinci and Michelangelo Buonarroti return to their Florentine homeland in the opening years of the 16th century. At 50 years of age, Leonardo is a showman, but also a respected "elder statesman" of all forms of art and scientific investigation. Michelangelo, an angry young man in his twenties, considers himself primarily a sculptor, and has distinguished himself in Rome – but Rome is not Florence. When a commission to carve the Duccio stone – a huge but damaged piece of marble – is offered by the city fathers, it is refused by Leonardo, but the destitute Michelangelo takes the job, hoping to prove his worth in Florence and to his disapproving father.
Bad blood develops between the two artists. It is not until Leonardo begins work on a portrait of a silk merchant's wife that he understands Michelangelo's fixation on the statue. At the same moment, the two men fight to create arguably their most famous and best loved works: the David and the Mona Lisa.
As a self-confessed "Florentine-ophile," I have a deep love for the city and appreciation for its history and art. Before I got to the bottom of the first page, I was completely engrossed in Oil and Marble. I especially liked the way Ms. Storey involved all the great names of the early 16th century in the art of politics and the politics of art. This is an eminently readable tale, with the two giants of art giving the story its heart and soul. A fabulous and fun read. Recommended.